about OZEM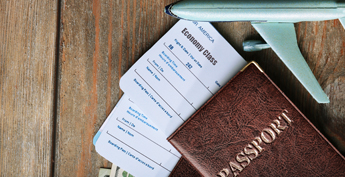 OZEM, established in 1995,
is involved with two core areas of interest:
Business Development for International
Agencies, and managerial advice to companies
and organizations.
OZEM operates within the international market, providing assistance to companies and entrepreneurs to penetrate new target countries, to increase their market share in existing countries, and to develop new marketing and sales channels which lead to long-term business growth. OZEM maintains offices in Brazil and Germany, which allow us to provide the following business development services in these countries: Business intelligence, cooperation with business and institutional sectors, activating local distributors or acting as formal local representatives of the organization for their every need, promoting local regulatory activities, obtaining funding and bank guarantees in target countries, and taking care of shipping and bureaucratic needs with local customs and tax authorities.
In addition, OZEM provides Israeli companies with managerial consultation services and accompaniment with organizational efficiency and change processes. Within this framework, OZEM assist these companies with regulatory matters related to safety and security, quality to the environment, energy, effective managerial tools, participation in tenders, organizational efficiency, and leading cost reduction processes.
OZEM customers are organizations located all around the world: Israel, The United States, Spain, Portugal, The United Kingdom, and more. They are active in a wide range of fields:
Security Forces, the Military, Aviation, Homeland Protection
IT
Renewed Energy
Water and Infrastructures
International and Governmental Relations and Regulations
OZEM invests great effort in order to help its many clients reach their goals in international markets. Our experience enables us to contribute to your success effectively and efficiently, taking into account the unique objectives and needs of the organization, and the local market conditions in each target area.
OZEM has extensive experience in fast growing markets such as Brazil & Germany,
which constitutes 90% of the company's activity, but is also active in South Africa, Australia,
and other countries as well.