Our Services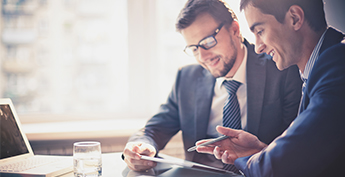 Many organizations and business entrepreneurs find penetrating international markets a complex challenge. The distance, the cultural and linguistic issues, the unknown economics, complicated bureaucracy, local regulations, and many more factors act as obstacles and sometimes barriers for groups wishing to develop on an international level.
Thanks to productive collaborations, we at OZEM have overcome these difficulties and have obtained the following accomplishments for our clients around the world globe, with particular emphasis on the
markets in Brazil and Germany:
Locating proper investors, agents, distributors,
and business partners in the destination countries
Executing effective market surveys for the organization & its products
Business Intelligence – locating and collecting information regarding the local competitors,
market share, market behavior etc.
Transferring production processes for foreign organizations when and where necessary
Establishment of business connections and negotiations with potential
customers in target countries
Financial and Taxation consultation
Marketing consultation and establishment of marketing
and commercial strategy
Actual sales for organizations in all fields
Obtaining regulation permits
Administrative and logistic needs: Shipping, handling,
and storage of goods, customs procedures
Proven Success:
Reduction in costs and market penetration time: OZEM checks and tests the market for
its customers, tracks down investors, distributors, and relevant customers for their needs.
And in general performs all procedures necessary for it's customers, thereby sparing them
precious time and extensive administrative and operational costs.
Vast experience with international business development with specialization
in Brazilian and German markets
Prevention of making critical mistakes during the procedures --
OZEM׳s familiarity with the local culture, regulations, import laws and taxes
means less mishaps and more substantial savings for the organization.