Global Markets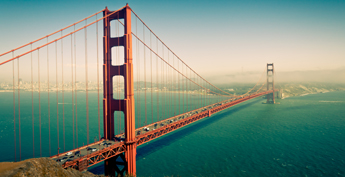 OZEM assists companies around the world to operate in unfamiliar markets by allowing them to overcome challenges of production, marketing and infiltrating new products into international target markets in general and to Brazil and Germany in particular.
OZEM accompanies the organization from the initial stage of defining its business goals through planning, opening doors in the target company, and up to the stage of actual sales. OZEM operates a well-connected, professional team, experienced and reputable in consultation and accompaniment of others through business, financial, regulatory, marketing, and operational activities in these countries. OZEM operates in Brazil & Germany, and seeks out professionals with special expertise for its clients.

Brazil
The Brazilian economy has been undergoing strained developmental stages over the past several years, especially in the fields of sales, agriculture, industry, and as service providers, The gross national product of Brazil, which is the largest among Latin American countries, together with the Brazilian economy whose purchasing power is considered to be one of the greatest in the world, bring many organizations and investment groups to the area to check out options for penetrating this market.
Besides this growth the internal security needs are growing.

Germany
The German Economy is the most extensive in Europe, in terms of gross product, and is considered one of the largest exporters worldwide.
At OZEM we accompany organizations that desire to penetrate these markets from the initial stages of market research and planning by seeking out and identifying local partners and distributors, market development, regulatory activity, establishment of a local branch, employee and managerial recruitment, establishment and operation of financial and commercial strategies and up to the stage of making actual sales.
The process consists of:
Establishment of infiltration plan, which includes a business,
financial, legal, regulatory, and commercial model for action.
Establishment of commercial communications with local distributors.
Opening Doors with relevant government and lobbyist officials.
Business Intelligence, research of market competitors,
market development, seeking out and identifying manufacturing resources.
Planning and accompaniment in establishing local branch,
especially regarding industrial and manufacturing infrastructures
Consultation regarding international and local taxation procedures.
Establishment of local infrastructure for suppliers and service providers.
OZEM will act as local representatives for the organization in target country