EntroSys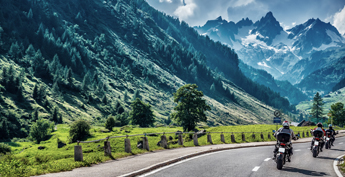 The EntroSys Air Conditioning system provides personal and innovative air technology catered to your individual needs. The system cools or heats ambient air, as you choose, thus enabling a comfortable microclimate to exist within your riding gear.
The underlying concept is to provide individual and portable air-conditioning where and when you need it. Rather than air conditioning large volumes such as a chamber, it is in many cases more efficient, cost-effective and environmentally friendly to provide a comfortable microclimate directly for the user. Moreover, in some cases, it is the only way to go, as with motorcycles riders.
The EntroSys Air Conditioning system consists of a compact unit and a lightweight air-delivery unit. The A/C unit is a very reliable unit, employing solid-state technology while operating on relatively low-level power (from an on-board unit).
The EntroSys Air Conditioning system is eco- friendly, low in carbon and without harmful gases to the Ozone layer.
The A/C unit has several pre-set modes: 3 cooling modes, 3 heating modes and 3 ventilation modes. The system is operated by a key-chain wireless remote control unit. The air-delivery unit is concealed in a lightweight vest to be worn under protective gear. Conditioned air from the A/C is driven into the vest via a compact manifold that is installed in the vest. The air is distributed evenly over the torso, generating a comfortable micro-climate under the garment.
The hose is connected to the vest and to the A/C unit with a quick-disconnect mechanism in case of emergency.
The EntroSys Air Conditioning System is ideal for:
Motorcycles riders
Trucks and transport vehicles in which comprehensive air conditioning is not cost efficient,
due to: high fuel consumption, engine deterioration, and increased air pollution
Employees working in Air Condition- free environments
Those employed in extremely hot or cold climates.
Security forces using 2-wheel vehicles or those working in the field over time